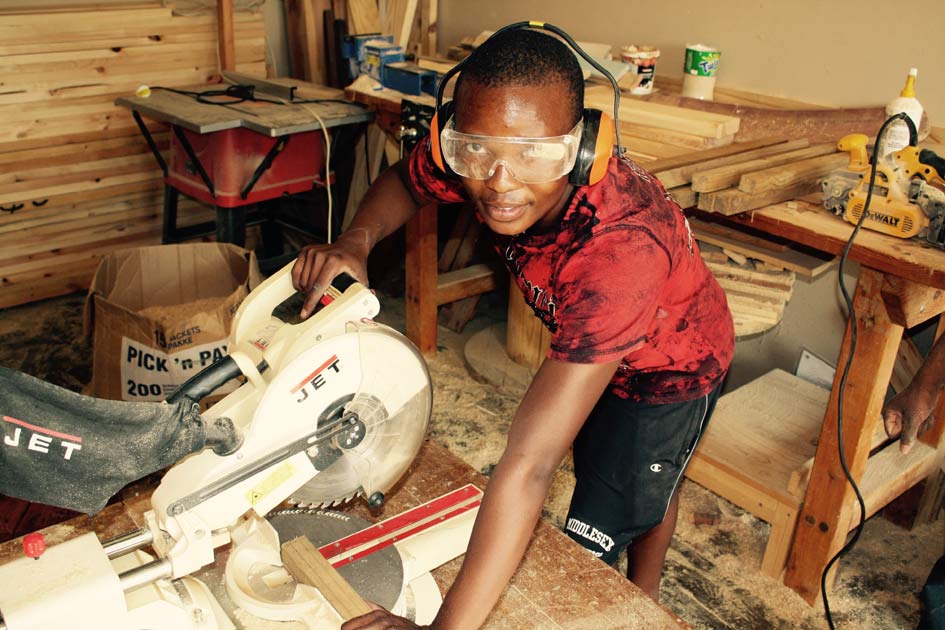 Thabang*, 20, is unemployed. He dreams of running his own company but has no idea how to go about it. Thabang wants to learn carpentry, as he already has some skill in the basics of making furniture. He hopes he can start a small business and marry his girlfriend Maria, whose family is concerned about his lack of income.
Thabang stands a good chance of achieving his dream with the help of the Palabora Foundation. He can register for a six-month course in Carpentry at the Foundation's Skills Development department. With the support of his family he can afford the minimal course fees that the Foundation charges to ensure that the trainees are committed to learning.
Once he has learnt the skills he needs with the help of qualified trainers and assessors, Thabang can take the optional business development training course to get him started on the road to entrepreneurial success. He can then obtain further training and mentoring from the Business Development team at the foundation to help sustain and grow his business.
In five years' time, Thabang could start employing other people from his area.
* All names have been changed. Photographs are representational.