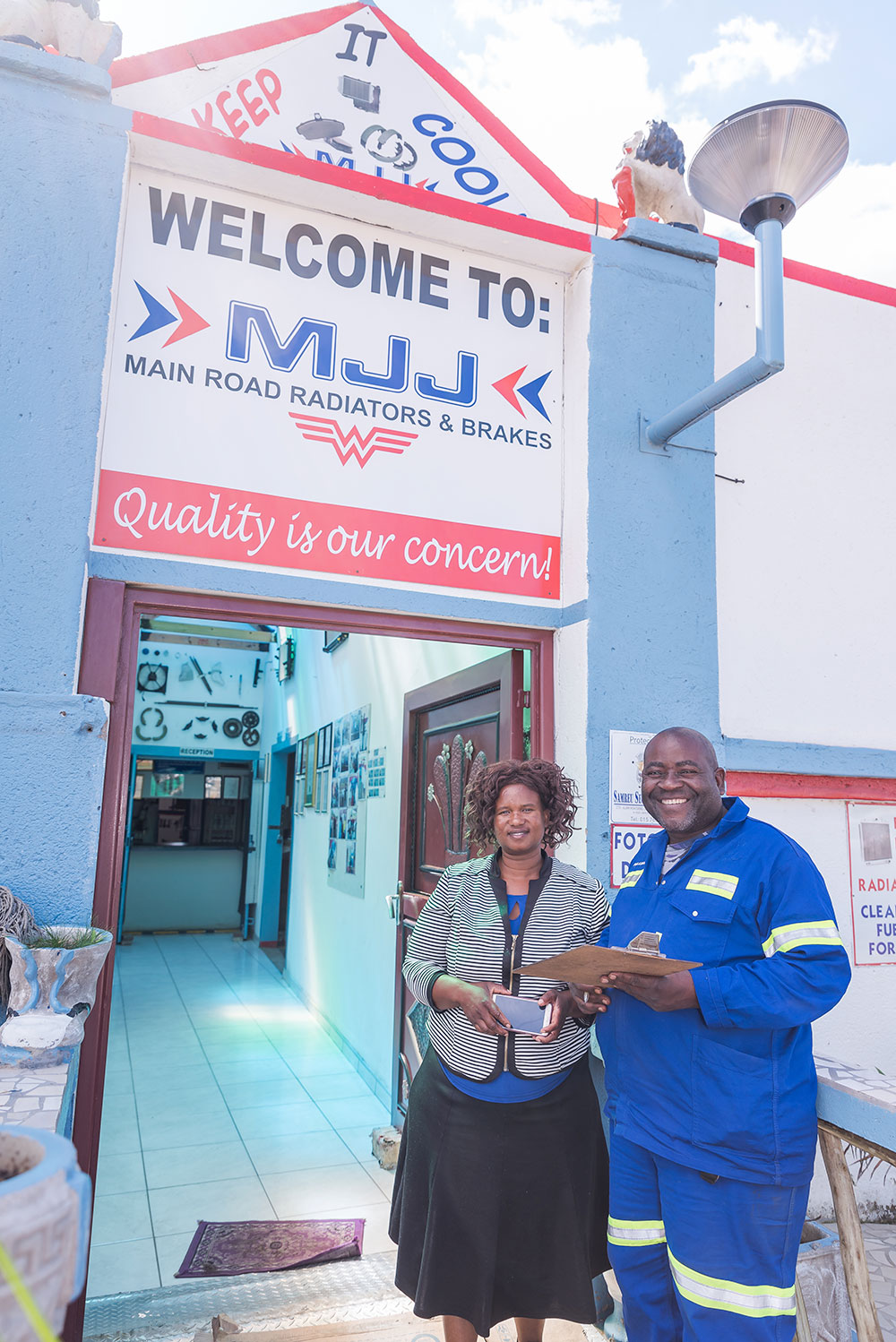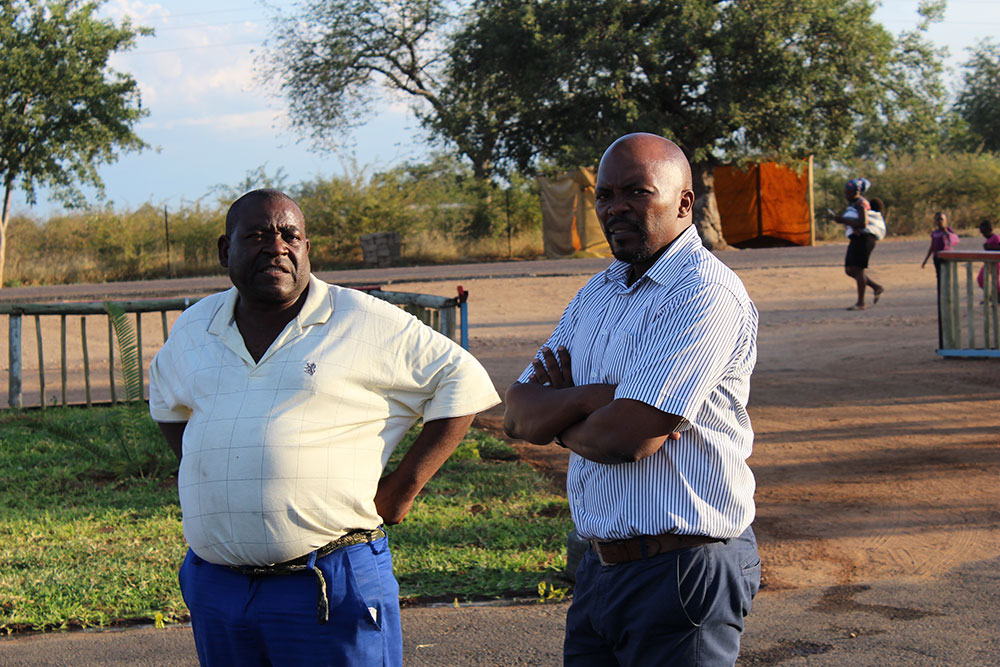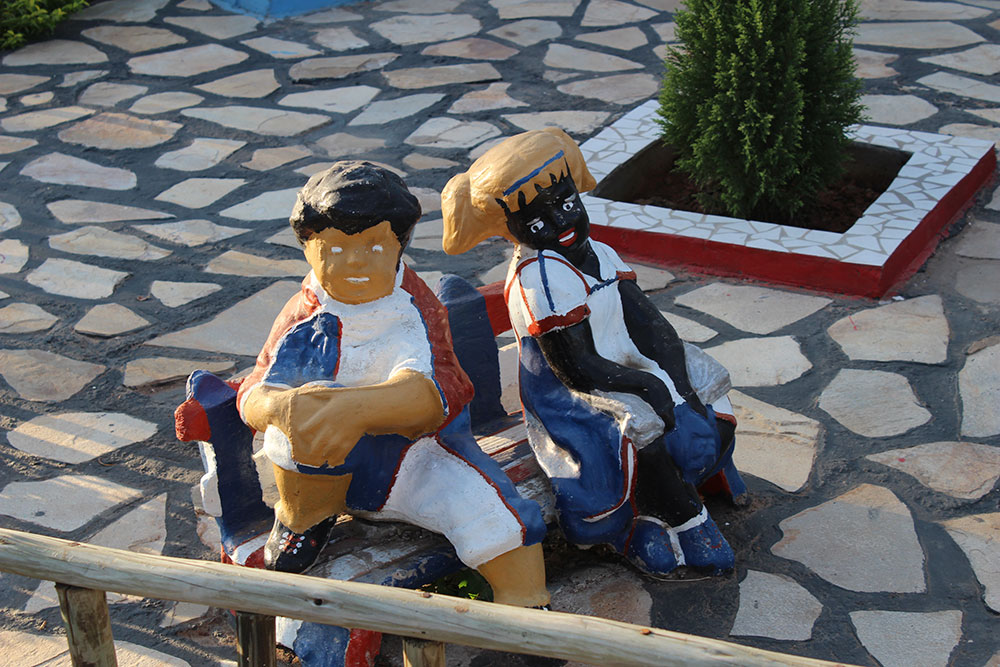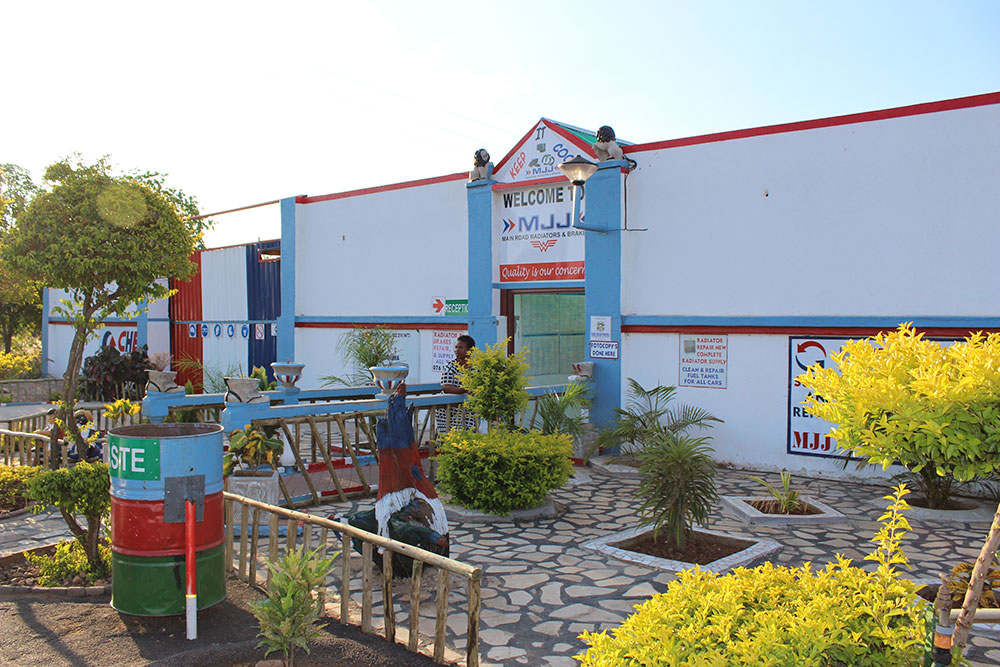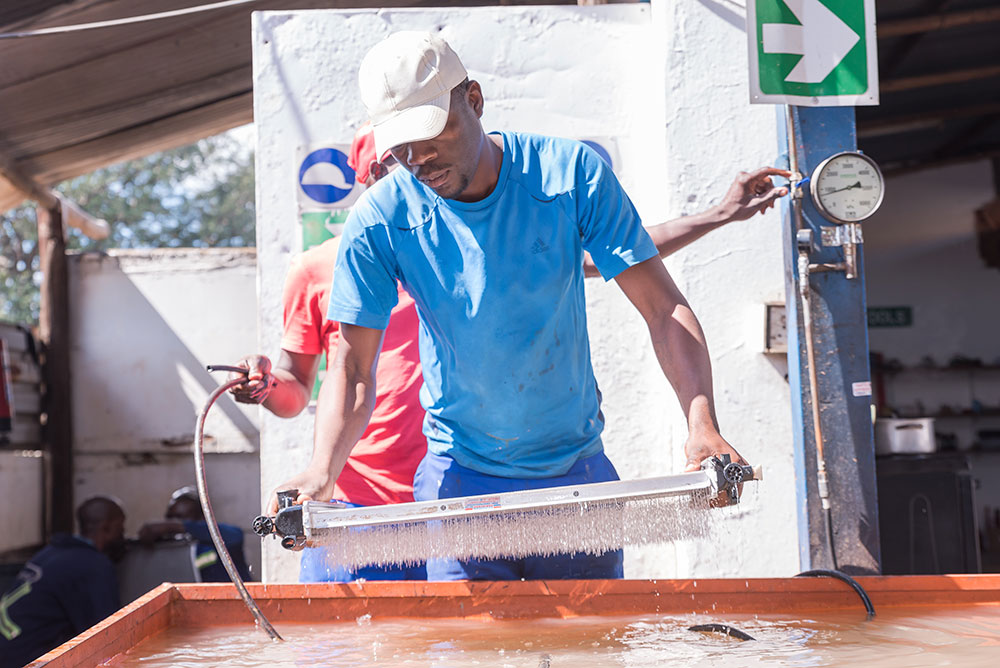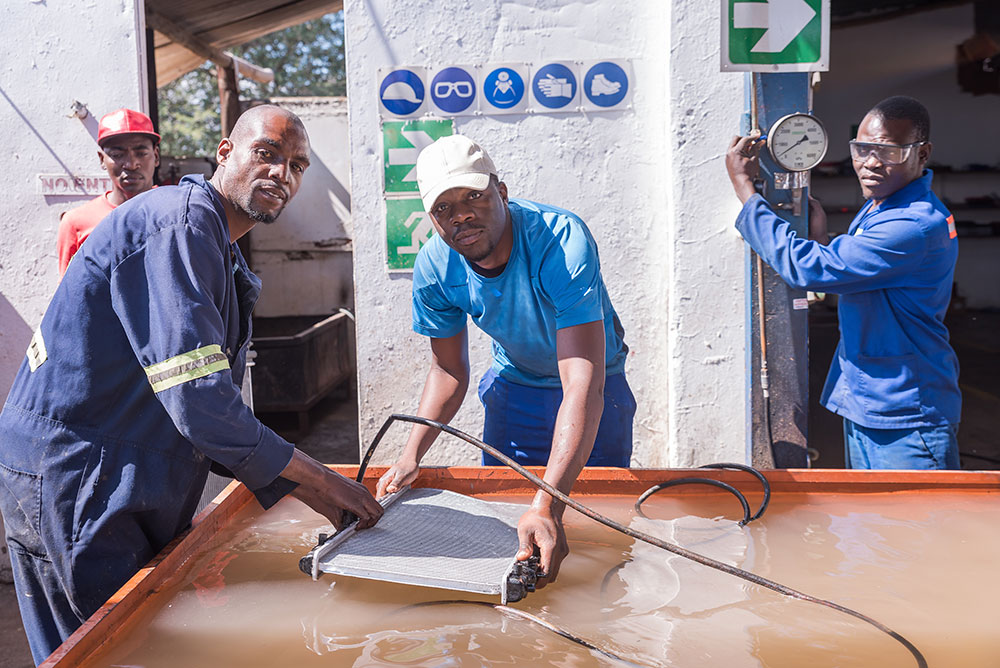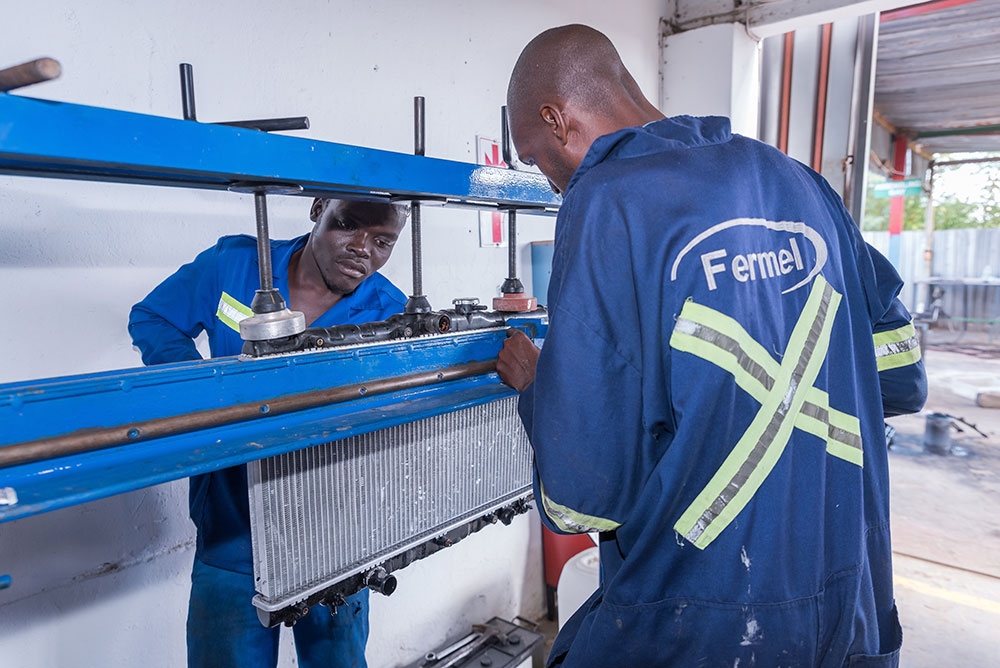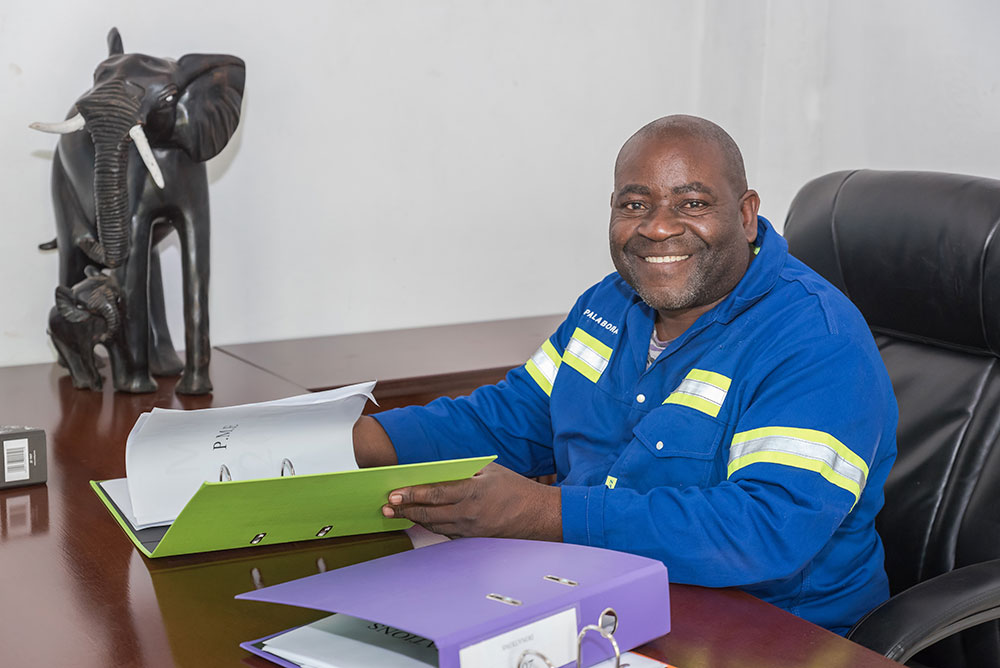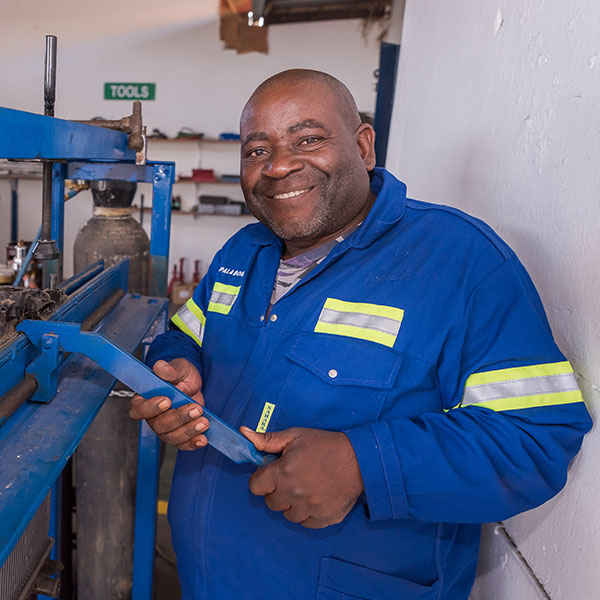 MJJ Radiators and Brakes is situated on the main road between Phalaborwa and Gravelotte. A paved parking area, edged with a beautifully maintained garden, leads the way into the workshop and office building that houses 16 people at work.
CLIENT
MJJ Radiators And Brakes
CATEGORY
Business Development
DEPARTMENT
Supplier and Enterprise Development Programmes
MJJ Radiators And Brakes Business Triples In Size As Entrepreneur Sam Ndlovu Works With The Palabora Foundation
I
t's hard to believe that 17 years ago, this was a tin shack, like many others lining the road then and now. In 1999, after learning his trade as a torch man in Silverton radiator in Ermelo, Sam Ndlovu moved to Phalaborwa for work, but the company where he worked was liquidated. With a wife and two sons to support he decided to "do his own thing".
"Every day I packed my compressor, my son and tools in my 1984 Corolla and we went to the shack where we worked until night time when we went home with all the stuff in the boot again, to make sure everything was safe."
The shack and the business kept going until 2014 when Sam responded to an advert from the Palabora Foundation calling for potential entrepreneurs to be selected for the Palabora Mining Company Supplier development programme (SDP). Sam approached the Foundation and his business was selected as a beneficiary of the SDP facilitated by Palabora Foundation in Partnership centre for Supplier Development (CFSD). The programme offered the opportunity to evaluate businesses by focusing on the skills and capacity of the business management areas namely business, compliance and technical excellence.
"There was a long line and I never thought they would take me. But God made me stay." Sam was chosen from more than 400 applicants and then the "Palabora Foundation took us to business school."
This was challenging for Sam. "I had standard 10, but now I had to learn with these young ones and it was hard. For this old man to go to desk for eight hours was not easy, but I said I will beat these young men." He has to learn about PMC Mine and procurement requirements, business generic compliance, business funding and insurance, business plan development and received formal training on entrepreneurship and business finance.
"Sam had the know-how to repair radiators and we helped him with business skills and to merge the two sets into a workable unit," says Zula Tlholoe, Head of Enterprise and Supplier Development at the Palabora Foundation. Despite his attempts to market his skills to the mining sector previously, he had been rebuffed. "There was no success because he was seen as having limited capacity and no business track record," said Jack.
is is a common problem faced by entrepreneurs. In Sam's case, there were additional challenges; there was never enough profit to reinvest in the business. Their lack of track record and the mine's lack of confidence in them meant he was never given a chance. And his lack of the business knowledge hindered the growth of the business because he didn't know how to address what was going wrong, despite his wealth of experiences and knowledge in the field. The SDP programme assisted Sam to register as a vendor at the Palabora Mining Company – a crucial factor to his success.
Today, MJJ Main Road Radiators and Brakes (Pty) Ltd is an established business operating in Majeje village in Phalaborwa. From 2014 to date, MJJ Radiators and Brakes has repaired over 150 radiators for the mine. These are heavy duty radiators for earth moving equipment that run at very high temperature and long hours these requires the cooling systems to maintain temperatures underground at the mine. In 2015, the mine assessed and approved MJJ's quality of work and secured their relationship based on ongoing quality output.
"What the Palabora Foundation did for me, they also did for the community."
Sam shares his gains through donations to the disabled people, needy course, churches, lending tractors to farmers and trucks for funerals when busses are not available. He stays involved and committed to the well-being of his family, his staff and his community.
"My wife is a diesel mechanic, my one son is a torch man like me and the other son is a qualified tradesman."
Sam is comfortable in the overalls he wears every day. "I am not a businessman yet, watching my figures. I like to work with and push my staff." He also knows he is an expert in his trade that ensures quality control, problem solving and skills transfer that will ensure the sustainability of the company. Future plans include manufacturing radiators "from scratch, instead of repairing an old one. So that big companies can buy those new radiators from me."
"And God says I must impart my skill." So Sam wants to start a school "where he teaches how to manufacture brakes."
As for the secrets to his success: "Respect your customers, deliver a quality job, know God and think of the people that make you grow."
The successes show that with the right kind of support, local businesses can thrive. The interventions were simple:
Palabora Foundation enquired with the mines around business opportunities linked to radiator and we were able to connect Sam and the right department. Potential end-users and contractors were supplied with profiles through the supplier development programme.
We facilitated the application to be a vendor for Palabora Copper (Ltd) Limited and assisted MJJ with the filing of financial reports to assist in the submission of management. In addition, the Foundation assisted with pricing structuring, failure reporting and presentation to potential clients.
Post Programme Achievements
The business turnover increased by 50% with at least 150 radiators supplied to varies mines and other corporates.
MJJ RADIATORS AND BRAKES also increased its diverse cli- ent base including following Palabora Copper, LA crushers, JCI mining, Stibium etc.
Their services offering now include aluminium welding, al-ternator repairs and brake drum and wheel skimming which are additional.
MJJ RADIATORS AND BRAKES increased its number of employees from 4 to 17 and 100% of them are from Phalaborwa. It also increased it's fleet with a bakkie and two delivery vehicles.
The business has improved its infrastructure and in line with the RMI requirements. MJJ is now a registered and approved automotive engineering business.
The business nominated as a finalist in the Productivity SA Awards 2016 in the Emerging business category and it is a level 1 contributor according to the BBBEE scorecard.