When people are empowered and small businesses capacitated they thrive, lives change..
When people are empowered and small businesses capacitated they thrive, lives change..
Small businesses are the life-blood of any community, but many often fail. The reasons for this are many and complex, but often centre around a lack of knowledge of business planning and processes. This is why the Palabora Foundation has chosen business and enterprise development as a focus area.
Business Development At A Glance
We all know that small businesses are the life-blood of any community. Small businesses often fail though. The reasons for these are many and complex, but often centre round lack of knowledge of business planning and processes. That's why the Palabora Foundation has chosen supplier and enterprise development as a focus area.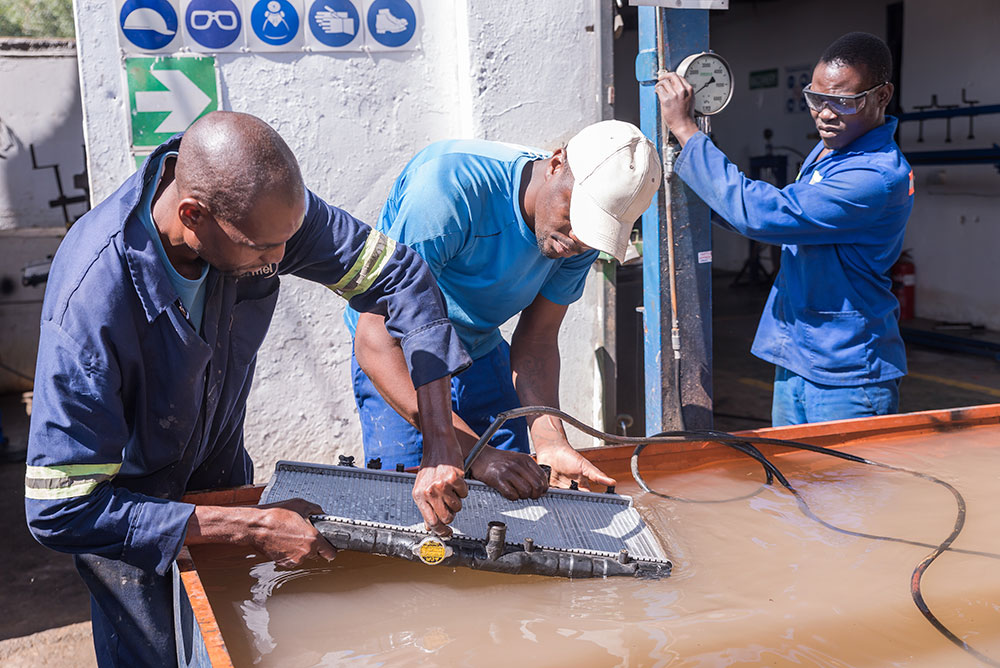 A
ccording to the South African Local Enterprise Development Network, creating a job in a small firm costs less than it does in a big company because large businesses are generally more capital intensive? Small businesses thus play a key role in providing new employment opportunities and in contributing to the growth of the national economy.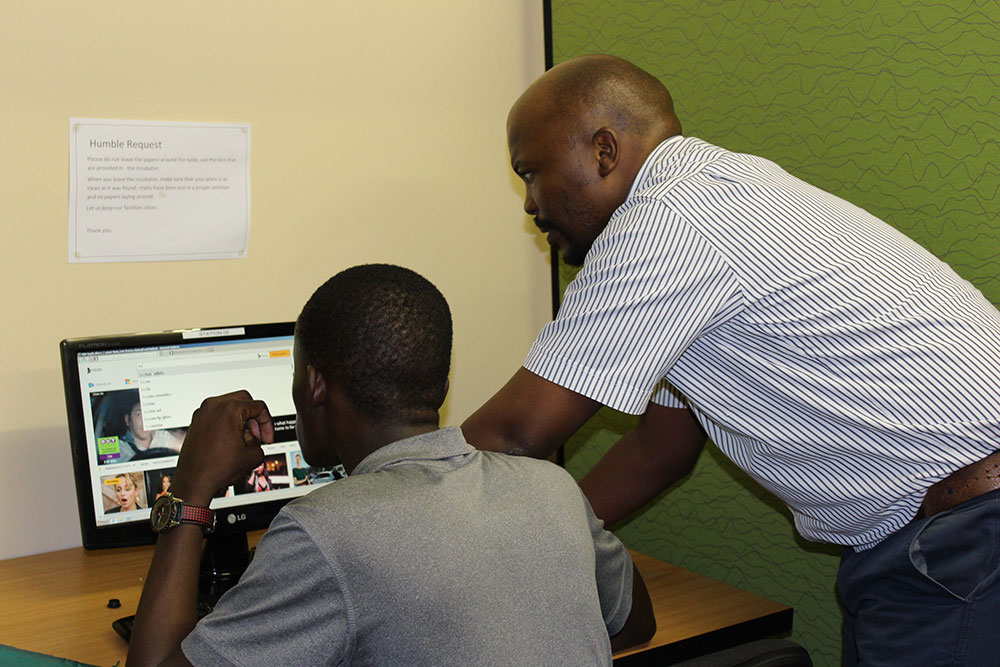 Our Business Development Centre is making entrepreneurs more competitive. Our Socio Economic Development Programme is helping corporates and contractors to address community needs as part of their social responsibility. Our support for an early childhood development centre is a fantastic example of a social entrepreneurship project that fills a community need, while creating jobs. The Namakgale roads rehabilitation project is another successful project in this unit that is benefiting 1000 households!
Impact of programmes on local communities
Working with local businesses, contractors and corporates, we are:
Creating successful entrepreneurs.
Creating new jobs.
Contributing to the local economy.
Supporting government's job creation drive.
Successfully implemented the Maphutha Malatji Road infrastructure development project with a value of R6,7 million.
Completing the plumbing centre infrastructure project – This infrastructure is available for the Foundation to explore other possible other programme to benefit the community and solicit alternative funding mechanism. We are exploring demand based skills development in plumbing, fitting and turning, millwright etc.
Developing Suppliers And Enterprises

T

he impact of developing small businesses is recognized in South Africa's National Development plan as a way to fight inequality, poverty and unemployment in the country. In Ba-Phalaborwa specifically, while the mines are the main employers, there is an excess of individuals that cannot be absorbed by the industry. Currently, unemployment in Phalaborwa based on statistics of South Africa's 2011 figures is sitting at 37.4% of the total population. 50.2% of those unemployed are youth, which creates a serious problem for the area.

To address this, we support entrepreneurs to profitably run small-scale businesses and economic development projects in the Ba-Phalaborwa municipality. Projects in this programme are part of the Ba-Municipality Independent Development Plan and also Palabora Mining Company's social Labour plan projects with the Palabora Foundation as implementing partner.

How are these projects identified and by whom?

Normally selecting is done by the donor/sponsor.
SED projects are projects selected are from the integrated development plan (IDP) of the municipality, Royal council and community needs.
Projects needs to support the government priorities.

How does funding work?

These projects are selected with sponsor/donor as a client.
The Foundation's role is as an implementer/developmental partner on behalf of a sponsor.

Business Development Centre (BDC)

T

he Palabora Foundation's Business Development Centre is a one-stop shop for local businesses to access business-related information and business development support. It was launched in 2014. It supports small business development of start-ups and existing businesses that lack business knowledge, skills, information, access to internet facilities and which struggle with compliance issues.

Our business hub creates a centralised access point for sharing available business opportunities within the Ba-Phalaborwa area. The business hub works with government on initiatives to support and develop small businesses.

In partnership with the Centre for Supplier Development (CFSD) is a company), the centre assisted businesses involved in our supplier development programme. As a result, some of these are now established as vendors and some of them are contracted at the Palabora mining Company.

What's more, businesses use the centre's internet facilities to access opportunities from the mines. All businesses on the database are sent Request for Quotations (RFQs). Businesses also use the centre to send quotations, facilitate electronic communication, conduct research etc. Some of the businesses secure orders and contracts through the use of the business hub – an achievement we're very proud of!

Performance Highlights for 2016/2017

A total of 2 800 visits to the centre; average 250 monthly.
There is a great up take of the BDC services due to the access to internet and the recent government's introduction of the central Supplier database.
49 SMMEs were trained on a programmes o ered by University of Venda 5 information sessions were held attended by 114 SMMEs.
1700 SMMEs used the internet facility; 150 monthly.

Socio-Economic Development (SED) Programme

T

0he Socio Economic Development Programme focuses on projects/initiatives in collaboration with corporates and contractors to address community needs as part of their social responsibility obligations. In this way it addresses the social challenges and limitations of the community in participating in the economy of Ba-Phalaborwa.

Specifically, the programmes in facilitation or delivery of projects are aimed at creating inclusiveness and active participation in the town's economic life. The programme's biggest achievement is its contribution to economic development through its roads rehabilitation project, centres for early development and clinic.

These projects benefit people through access to a facility and equipment to care for their children, provide revenue streams for contractors and sub-contractors, project managers and people employed on the projects. Other people who benefit are people and businesses who use the roads.

The Namakgale Roads Rehabilitation Project

This project is a catalytic project we are implementing on behalf of the Palabora Copper (Pty) Limited to improve the roads. This infrastructure project in Namakgale will improve access to the township and better mobility for the people who live there.

Palabora Foundation understands the national call for growing local economies through support to local communities and government by engaging in significantly empowering enterprise development projects. Palabora Foundation delivered a successful infrastructure projects in the 2016 with the following achievements:

1.615 kilometres of asphalt layer road laid.
Contribution to the National infrastructure Plan to transform the economic landscape and supporting the Integrated
Development Plan (IDP) of the municipality.
Employment during the project delivery 12 direct jobs at an estimated investment in the region of R10 million.
Over 1000 Households benefiting from the infrastructure.
Small Business Development Agency (SEDA)
National Youth Development Agency (NYDA)
Palabora Mining Company (PMC)
Foskor
Ba-Phalaborwa Municipality Local Economic Development
Contractors
Local
Ba-Phalaborwa Municipality – Royal Councils
Local business formations
Provincial government
National Government
Government small businesses support agency
Department of Small business (DSB), SEDA), NYDA, South Africa Receiver of Revenue (SARS)
Corporates
Foskor
Palabora Mining Company
South Africa LED Network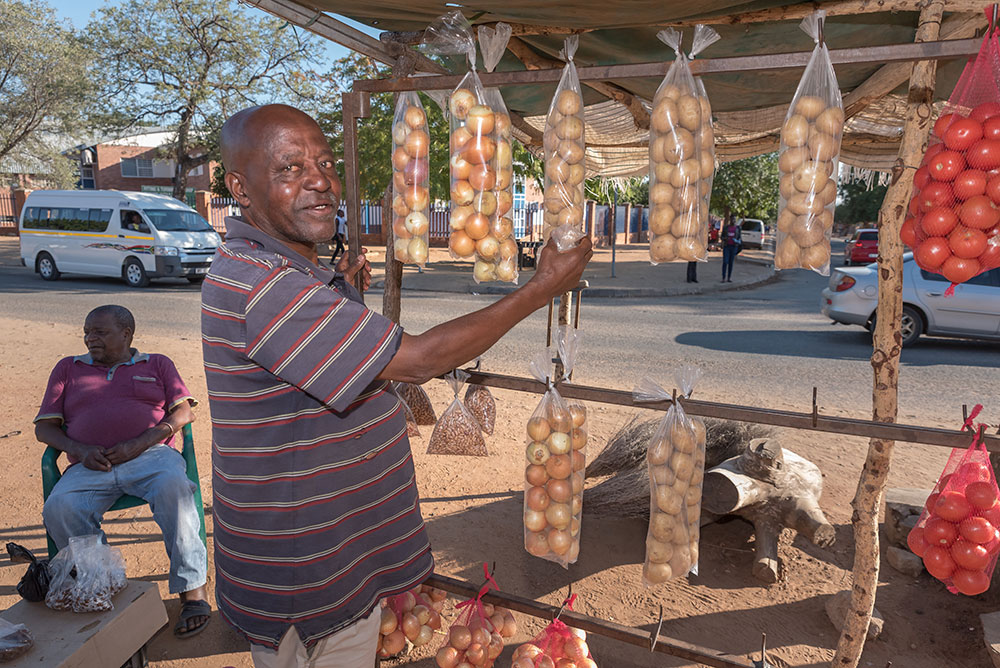 Walk-in Centre for Small Businesses
Corner Calvin Ngobeni and Tambo Streets
Namakgale, 1391
Limpopo, South Africa
[wwp_vc_gmaps disable_auto_zoom="false" zoom="16″ height="600″ custom_map_style="default" streetview_control="true" dragging_mobile="false" enable_api_key="yes" api_key="AIzaSyCI1UH_uZGFUeHO-NKG7bHRqZiGAv2EuC0″][wwp_vc_gmaps_marker lat="-23.935367″ lng="31.028844″ marker_icon_option="custom" marker_description="QnVzaW5lc3MlMjBEZXZlbG9wbWVudCUyMENlbnRyZQ==" pin_icon="716″ marker_friendly_name="Corner Calvin Ngobeni and Tambo, Namakgale"][/wwp_vc_gmaps]